At Essenza Skin & Beauty, we are passionate about providing the best service for our guests, and we pride ourselves on treating each guest with respect, care and dedicated attention.
We are passionate about high quality outcomes and offer competitive treatment costs, alongside education to help our guests look after themselves in their everyday lives.
Our skincare professionals undergo industry leading training, and we use state-of-the-art, clinically approved products, procedures, equipment and treatments.
We aim to be known as the salon that sees and cares for its guests, growing relationships that last long after your treatment has ended.
Bree is the owner of Essenza Skin & Beauty. A Dermalogica Expert since 2019, Bree was selected as a Dermalogica Advocate for 2022.
Currently studying a Bachelor of Dermal Sciences through Victoria University, this love of skin and educating guests, whilst assisting them on their journey to their best skin, is an immense passion. 
Bree has been servicing salon guests in Murwillumbah for over five years now, starting in The Beauty Room within The Murwillumbah Pharmacy until it's closure in early 2019, when Bree moved into Bon Bon Salon to continue the business. 
You will find Bree in the salon on Wednesdays, Thursdays, and Saturdays.
Grace is on track to be our newest Dermalogica Expert and is keen to help guests achieve their best skin. 
We encourage you to try her massages, they are very relaxing! We are excited to have Grace's smiling face and talented hands here in salon and know she will be welcomed with open arms.
Grace is in salon Tuesdays, Thursdays, Fridays, and Saturdays.
A SAFE, PROFESSIONAL AND
CALMING SPACE FOR ALL
Here at Essenza Skin & Beauty, each of our guests is as important as the next and as such are treated with the respect, care and attention we pride ourselves on. Essenza Skin & Beauty's mission is for our industry trained therapists to assist and educate our guests, with integrity and pride, in a warm and welcoming environment. To support guests in achieving their goals with result-focussed treatments, relaxation and lifestyle advice.
"I always feel so relaxed and calm after my visit to the Beauty Room – Lauren (and Bree) are professional, knowledgeable, and create a safe, welcoming space for my treatments to be done. I feel like a new woman when I leave and know I can trust any advice offered about self care until my next appointment arrives."
"Today I was treated to a facial and massage and it was amazing!! Thank you Bree for letting me snore politely without judgement, recommending some great products that will help me feel and look younger than my 'work in hospitality' years suggest, and really just making me feel relaxed and lovely. Super recommend these guys!"
"My husband bought me an Island Facial for Christmas. It was absolutely amazing, felt totally pampered. He'll never have to wonder what to get me for birthdays or Christmas again!"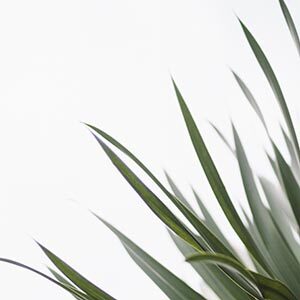 "Thank you for a luxurious and relaxing afternoon Bree. I was amazed how good my skin felt after my facial. I look forward to my next treatment!"
"First time customer. What an amazing experience. Feeling so relaxed after my facial/massage. Very professional work. Clean & great atmosphere in the room. Highly recommend going to get any service done."
"Since I started having regular facials with Bree my skin is so good I have given up wearing makeup! A wonderful experience."
"Always an exceptional service. Such a pleasant experience whether for a quick wax and tint, massage or facial. Highly recommended! 5 stars."
The safety of our guests and our staff is always our priority and we follow all  NSW Health Guidelines. Please Read our Clean Touch Policy for more information on how we are protecting your health and safety.